https://www.easternaccents.com/pl-59-designer-bedding.html?idtype=241&curpage=1&showall=true&sortfield=categorydesc
The Key to Success: Restraint
What makes this particular Eastern Accents pattern compilation Low Tide Mashup successful is the restraint. It's not overdone. The hallmark of Eastern Accents is the company's ability to coordinate color and pattern to perfection.
To determine if you even like living with bold, colorful patterns in your space, purchase only a few accents, such as pillows, accessories, or artwork. Anchor the space in neutrals (headboard, area rug, draperies, wallpaper, paint). Consider a pastel or bright paint color for an accent wall only. If you determine that you love lots of pattern, still keep bold patterns to smaller items.
Faux Florals and Greenery
Think beyond fronds and banana leaves. Monstera leaves, elephant ear, and green lilies all bring freshness. Colorful tropicals include Bird of Paradise, succulent protea and antherium. Etsy always offers wonderful, unique finds, but my "go to" for quality botanicals is NDI Florals.
https://ndi.com/shop/flowers/tropical-flowers
Wicker and Rattan
Wicker and rattan area timeless as well due to their natural tones and subtle colors. Rattan furniture is crafted out of rattan only, but wicker furniture may be crafted out of different materials such as bamboo, straw and ratta . Recently, synthetic materials are also being used for the manufacure of wicker furniture. An additional benefit of using wicker or rattan furniture is the ability to add colorful cushions to them.
Artwork
For artwork selections, the key to success with a tropical theme, again, is subtlety and restraint. Consider watercolors to get that fresh, breezy feel of paradise without going overboard.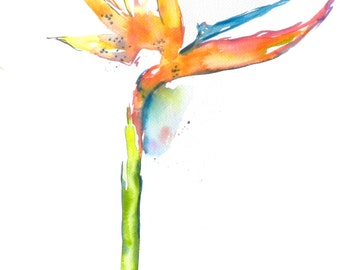 https://www.etsy.com/listing/155115956/birds-of-paradise-birds-of-paradise?ga_order=most_relevant&ga_search_type=all&ga_view_type=gallery&ga_search_query=tropical+art+watercolor&ref=sc_gallery-1-4&plkey=4b0a77b962d3629370abe7c3989ef22495e1d121%3A155115956
Note the muted tones in the beautiful design below by Designvibes.com. Nothing hits you over the head. The large pillow and area rug in brown and cream give some breathing room to the blue and orange patterned items in the room. Brighter hues are reserved for glass accessories. The designer achieved perfect balance and harmony in this composition!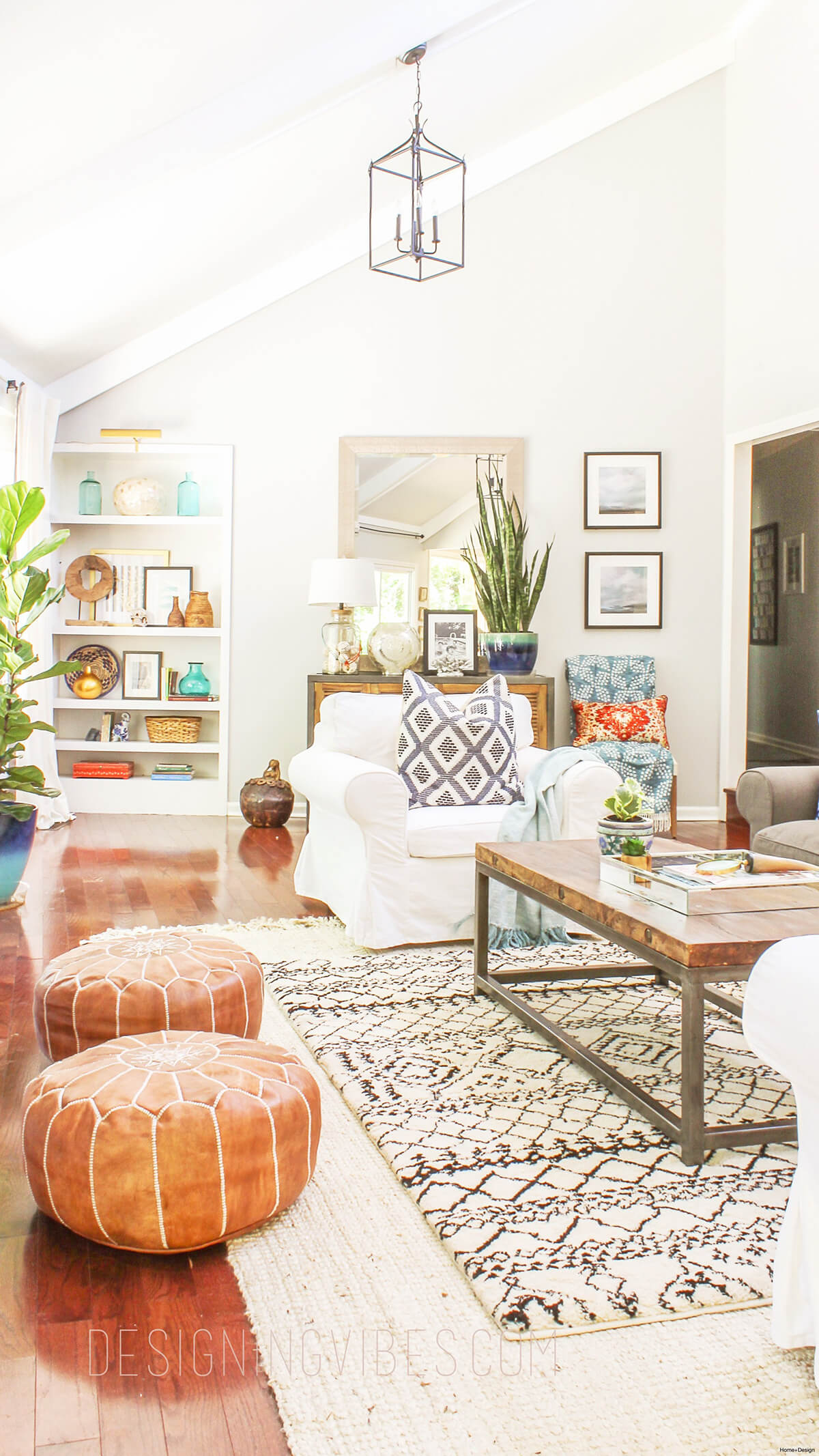 For more inspiration, check out Homebnc's post: